The canvas is reset and the pixel drawing have commenced, yesterday Reddit relaunched its Subreddit /r/place. For those who don't know what Reddit/r/place is all about, back in 2017, as part of an April 1st event the folks behind the social media platform Reddit, created a Subreddit called "Place" which had a giant blank canvas, allowing registered users of the website to make whatever they wanted from a selection of predefined color palettes. But there is a catch: you get to place one pixel every 5th minute.
One might think "but in that case, isn't it just going to be a giant uncoordinated mess of rainbow-colored barf on a digital canvas?" well if you look at the image for this post you will see that is anything, but the case, as members of various Subreddits usually band together on Discord servers in order to coordinate and, might I add, draw some quite amazing pixel artwork. You will find everything from flags of various nations, gaming references, Twitch emotes, there is even a giant Star Wars movie poster. And before you ask yourself, yes there is the occasional drawing of a penis, but what did you expect?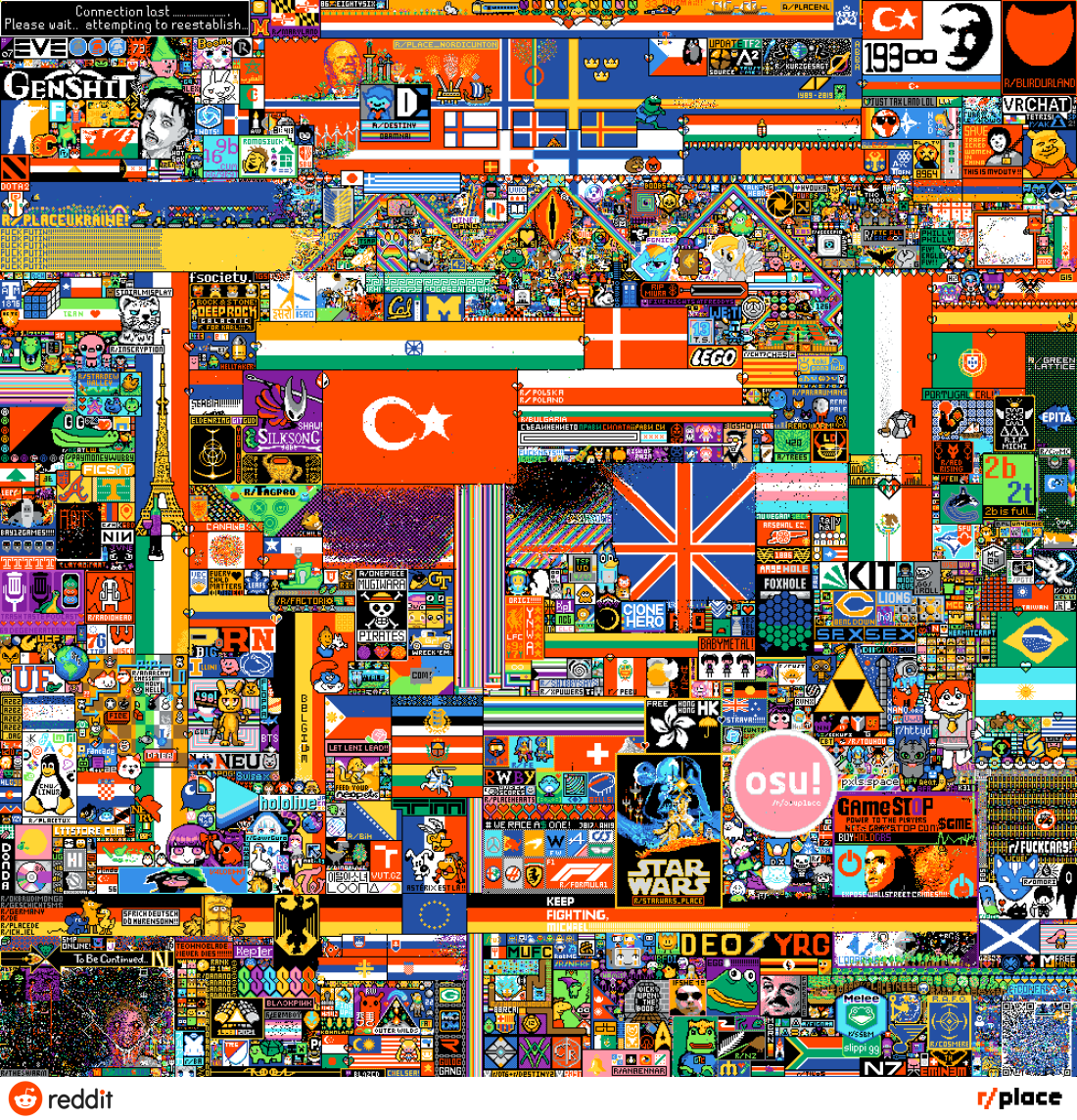 If you want to take a look or even participate in the canvas drawing, you cab head over to the /r/place Subreddit. Just remember, you can only place one pixel every 5th minute, so place carefully … or don't and just join in on the chaos, who am I to tell you what to do.